Payroll Management by eMLi works very smoothly & effectively to manage remuneration and integrate the functions of several sections of the organization irrespective of number of employees. Payroll by eMLi works parallel with other aspects such as increment, decrements, deduction, wages, bonus, etc. considering employee's attendance, leaves, performance, overtime, etc. simultaneously.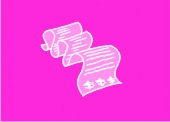 A company/organization gets affected by how they consider payroll as an integral part. The payroll department is not only responsible for employee's salary compensation, but it plays a vital role in company's reputation also.
Integrated features of eMLi embody functionalities of several departments e.g. Human Resources, Accounts, Time Office, Finance, etc. on single window to manage & control payroll section of organization.
Payroll Management is integrated with attendance module, thus system automatically calculates total working days of employees per academic year. This enables accurate assessment of remuneration and makes your payroll section very easy to manage.
---
Key Functionalities:
---
emLi provides smooth and best facility for every employee's payroll.There is no need of any manual checking, hence manual errors are lessened. Thus organization will be quite knowing about their income and expenses easily.
Performance based payroll structure generation
Working days calculation
Payment slips & record keeping
Effective salary management
Real time data updating
Smooth management of payroll section
Remuneration on the scheduled time
Lessens workload of several departments at once
Accurate assessment of each employee's salary breakup
Reduces paper work
Integrates different functionalities on a single window
Integrated with attendance & employee management
Remuneration
Salary Management
Working days/Leave Calculation
Pay slip & Acknowledgement
Increment | Decrement | Bonus