Business Intelligent Reports of eMLi
eMLi Business Intelligence empowers Administrator and Staff with relevantly organized data  with visualizations  to improve and enhance routine operations. eMLi BI provides timely access to accurate information for the strategic decision making. The eMLi provides a visual interactive dashboard for the administration with all adequate data. 
In today's education system we have more data to maintain than ever, more accurate decisions to make, and the need to ensure effectiveness of the institution to meet the objectives. eMLi BI provides easy access to visually available information so you can achieve maximum efficiency and productivity in decision making – keeping your institution focused on delivering the ultimate student learning experience. With eMLi BI  you can easily see the bigger picture of your organization. And thanks to its integration with eMLi, you can achieve all this with the lowest total cost of ownership and highest return on investment of any academic ERP.
INTERACTIVE DASHBOARD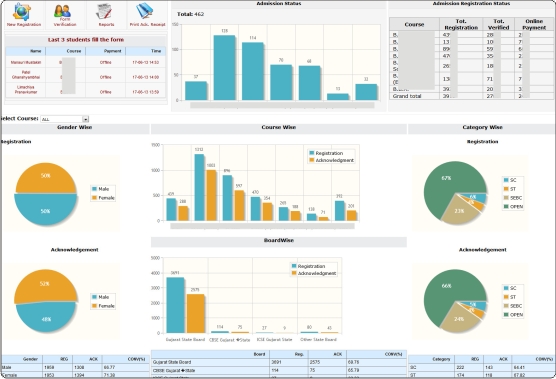 PROJECTION