Exam Management (School & College)
Examination Management is an integral part of any academic institution. The Exam Processing is full of variety in functionality as the examination is the ultimate method of the evaluation of the student in the education system. The progress-card defines  the performance of the student in each subject and defines criteria.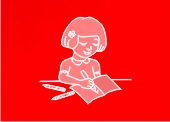 eMLi is focused to provide you the best interface to manage your entire examination system. Currently administrators have great problem of managing the examinations. The eMLi will manage your examination in a well structured and systematic way.
eMLi provides you an easy to use interface to manage your part of examination in your institution. In this scenario, Institution needs to summarize attendance of each student (with eligibility criteria) and  internal assessment, submitting the examination form to the concern University, making a list of student appearing in an exam, taking attendance of the students during examination etc.
These activities are integrated in the interface of the institute in eMLi. In addition to all above year/semester ending activities, you will be able to perform following activities throughout the year. 
Key Functionalities:
Class Test
Group/Subject Test
Internal Assessment via Preliminary/Terminal Exams
Assessment of Activities and Interpersonal Skills 
Combined/Aggregate Result
Weightage based Assessment 
Final Assessment for Progress Card
Notifying Parents about Result (SMS, eMail & Letter)
Exam Form
Eligible Student
Aggregation
---
Class Test | Attendance | Internal Assessment